Photo and Art
De Profundis - Mysterious water reflections 
I have always been intrigued by mysterious art and my favourite artist in the teens, was Salvador Dali. Art for me is when imagination awakens while gazing at an image. When I discover patterns, symbols, beings or anything that at first is not obvious for the eye. People see different things and I love that. I am drawn to certain water and take photos of the surface. But its not until I look at the image afterwards, magic happens. The only image editing I have done, is colour enhancement.
The photos can be used in a meditative contemplation. When gazing at an image, you can experience a luminous radiance, awakening your creative force!
Above are examples of the framed photos 28.5x 23.5. 
Prints including frame and delivery (gold silver or black) 28.5×23.5 Price £25 each. (£30 in Europe and $50 overseas) A4 with frame £30 (£38 Europe and $60 overseas). 
Prints A4 - £15 each ( £20 Europe and $30 overseas) All prices includes shipping. Allow up to 4 weeks for delivery. The original prints are more beautiful, intricate and vivid, (and without the watermark of course.) If you buy number 2 or 3 let me know which part of the photo you like as they will be cropped. Some of the other photos will come out slightly cropped if you buy the small print. Number 12, 14 and 15 can be purchased as bigger prints, ask me for details. Please email or text me for questions and bank details mariel.mokira@yahoo.com 07919907224.
1.CAPAX INFINITY -Somewhere in India
2.ASTRA INCLINANT, SED NON OBLIGANT -Auroville India
 3.DUM VITA EST,  SPES EST - Tadpoles, India
4.CRAS ES NOSTER - Private garden pond, Glastonbury Somerset
5. FIAT LUX - Hampstead Heath, London
6.CONCORDIA CUM VERITATE - Private garden pond in Glastonbury Somerset
7. DONA NOBIS PACEM - Private garden pond in Glastonbury Somerset
8. CRESCAT SCIENTIA VITA EXCOLATUR - White Spring Glastonbury Somerset
9. DEI SUB NUMINE VIGET - Pond Shekinashram Glastonbury Somerset
10.CONIUNCTIS VIRIBUS - River in Kissos, Greece
11. ARDUS AD SOLEM - River in Kissos, Greece
12. AURUM POTESTAS EST - River Dart, Devon
13. DEUS CARITAS EST - River Dart, Devon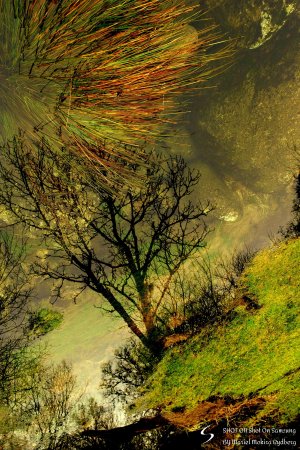 14. ELUCEAT OMNIBUS LUX - Magical River Dart, Devon
15. A CAELO USQUE AD CENTRUM - Magical River Dart, Devon
16. ALIS VOLAT PROPRIIS - Somewhere in India
17. ARCANA IMPERII - Pond in National Gardens, next to the Parliament, Athens Greece
18. CONCORDIA SALUS - Park in Hudiksvall,  Sweden
19. CARPE NOCTEM - Pond in Ängsbacka, Sweden
.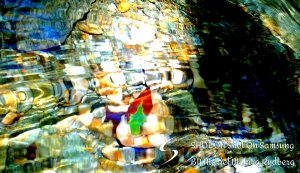 20. AD LUCEM - Pond in National Gardens, Athens, Greece
21. FONS VITAE CARITAS - River in Kissos, Greece
22. DE PROFUNDIS- Park in Hudiksvall, Sweden
23. FORTIS EST VERITAS - Park in Hudiksvall, Sweden