I have always been intrigued by mysterious art and my favourite artist in the teens, was Salvador Dali. Art for me is when imagination awakens while gazing at an image. When I discover patterns, symbols, beings or anything that at first is not obvious for the eye. People see different things and I love that. I am drawn to certain water and take photos of the surface. But its not until looking at the image afterwards, magic happens. The only image editing I have done, is colour enhancement.
Feel free to contact me if you wish to purchase any photos (with or without mount) or see the original ones. (The photos displayed below are reduced in size and quality)
Photo Exhibitions
Delsbo Library, Sweden
Wish you were here, Glastonbury 2018
Cafe Zero, Glastonbury 2018
Rogues Gallery, Glastonbury 2018
*
Somewhere in India
Auroville India
Tadpoles, India
Glastonbury Somerset
 Hampstead Heath, London
 Glastonbury Somerset
 White Spring Glastonbury Somerset
 Pond Shekinashram Glastonbury Somerset
 River in Kissos, Greece
 River Dart, Devon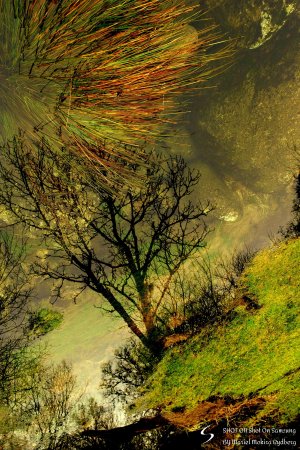 Magical River Dart, Devon
 Somewhere in India
 Pond in National Gardens, next to the Parliament, Athens Greece
 Park in Hudiksvall,  Sweden
 Pond in Ängsbacka, Sweden
.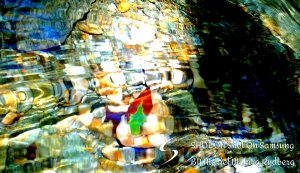 Pond in National Gardens, Athens, Greece
 River in Kissos, Greece
 Park in Hudiksvall, Sweden