SOUL HARMONY
is a method I have created, which is focused on integrating soul and body, cleansing out old vibrations and creating space for your own unique soul force. Soul Harmony includes massage on back shoulders neck and head. The treatment can be recieved lying down or sitting. Its very relaxing and invigorating!
SPIRITUAL COACHING
Do you need more empowerment and inspiration? Do you want to find out what your true mission is and how to reach there? Or just need a compassionate listening ear?  Welcome to spiritual coaching, where we will have a relaxing conversation. I will guide you towards clarity, channel higher wisdom and give tools for self healing. 
*
Feedback from previous sessions;
Thank you so much. I felt very affirmed from my meeting with you and to feel understood and nourished by you. Also the pitchure you gave me was so lovely and very nourishing also.  /NG may 2016
♡
Mariel Mokira is a very intuitive person and this was a helpful session for me. She read my energy really well and made some useful insights for my situation. It was a wonderful start to the weekend and the drawing was interesting and has given me hope. It felt like spending time with a wonderfully supportive friend who really listens to what you say and how you feel. / LC july 2016
♡
Mariel, thank you so very much for meeting me today. You are a wonderful soul with a vibrant energy, like a fountain of peaceful waters, and my vibrations of energy were infused with your calming aura! I would like your spiritual guidance in my life. Peace and blessings to you always.
 /LG july 2016
*
Your treatment was wonderful. You are very empathetic and made me feel peaceful and secure. I sense that you know what you do and everything felt very natural to me. I became calm and present in your hands, and it was truly an enjoyable moment to the fullest! CJ
 *
You taught me thinking with the heart! DA
*
I felt great after your treatment and slept better than ever that night. SK
*
Thanks for creating such a safe and inspiring space! AN
*
You give me inspriation and courage to be the person I am. Your way of setting boundaries helps me to get insights so I can become my true essence. LS
*
You bring aliveness out in me. RI
 ***
workshop: 
SOUL HARMONY FLOW
SHAKING  *  YOGA  *  GUIDED MEDITATION
  SELF HEALING
MUSIC EXPERIENCE  *  FREEDOM DANCE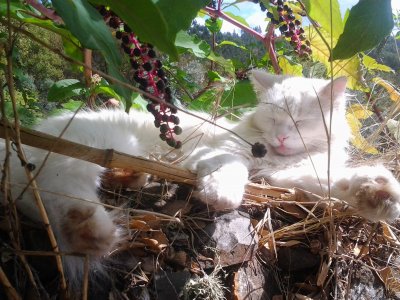 Shaking the body to uplifting drum and trance music, shaking off stress and tension, making the body more vibrant and alive
Spine Harmony yoga, focused on flexibility of the spine and inner peace
 Guided meditation which includes grounding and connecting with the higher source
Self healing, becoming familiar with our energy body
Blissful music experience and freedom dance!
Soul Harmony Flow is a unique 2 hour long meditation, where we in silence will practice techniques put together in a flowing meditation. It is created to give profound inner peace, raise the energy level and balance emotions.
Welcome to contact me for more information!
 feedback;
I really enjoyed my experience of Soul Harmony Flow with Mariel. I found the space she held to be gentle, kind and relaxed. My body responded well to the different elements and I could feel myself just letting go of things at a deep level, easily. I felt peaceful and light after. Thank you Mariel for a lovely session. J.A - febr 2017
*