session
We are spiritual beings inhabiting a physical vessel in this lifetime. We all need to care for body and mind, as well as spirit and soul so the life force can flow through. We coexist in many layers, in and outward. Our surrounding energy-field is as important as the physical body. 
SOUL HARMONY
Is my own unique body and soul method. A combination of intuitive massage and subtle energy balancing focused on back, shoulders and head while you sit on a comfortable chair. This enables a grounding and meditative experience and helps to clear out tensions, making space for your unique soul vibration to enter. Soul Harmony is both relaxing and invigorating and quite a few clients have experienced better sleep as a result.
♡♡♡
SOUL HARMONY COACHING
In Soul Harmony coaching you are guided to better understand your actions and overcome obstacles on the way through empathetic listening and creative questions. If you have a specific goal or would like to set up any goal, we look into this. 
We are all here on earth for a purpose. In this session we go beyond the chatter of the mind towards inner peace and purpose. When we let go of worrying about the future and dwelling on the past, we gain access to the present moment. This is where our life force is.
*
The sessions are especially beneficial when combined!
*
LOVESOUL TANTRA
Tantra is very popular, and often a misused concept. My approach has similarities with white tantra where accessing the spiritual and emotional subtle energy field in order to reach harmony and bliss. I have studied tantra with various teachers for more than 20 years and offer group workshops, individual and couples sessions. Contact me for more info.
SOUL HARMONY HOME
A coaching support service in an agreed space or in your home environment for individuals or families for up to one week.(if I stay in your house) Areas included are:
Dementia support for individuals with dementia and their families where you are given tools and guidance for coping in challenging situations.
I have around ten years experience and training in the field of elderly care and dementia.
*
Relationship coaching. This service is for any kind of relationship that faces challenges. It can be between couples, friends or colleagues and I will help to enable better communication and understanding in stuck areas of the relationship.

*
Spine Harmony yoga
A gentle slow stretching yoga making the spine more supple and the heart more at peace. I am trained as a yoga teacher in India, having studied traditional tantra and hatha yoga.
This practice I do myself several times a week which is really beneficial for both body and soul. 
*
Support to parents who struggles with their children.  
I have around five years experience in childcare and am specialized in play and paint therapy.
*
Interior design, personal clothing style
and help to unleash creativity is also areas I cover.
*
 WORKSHOP
Are you a course facilitator in the field of body and soul health? Do you wish to collaborate, have assistance or inspiration on your courses or seminars? I am holding a non invasive, safe and encouraging space on a high vibrational level with tools like energy balancing, movement, shaking and self healing.
SOUL HARMONY DREAM 
Since childhood I have remembered dreams almost every night. They have a profound impact on my life and give valuable guidance. I believe we all have a personal dream language well worth interpreting. A dream is like a letter to ourself from our subconscious. Dreams are sometimes made of symbols. When we learn how to decode them we can gain wisdom from our rich inner life. I have studied dream therapy and am passionate about how dream understanding can enhance the quality of life.
A Soul Harmony dream session can take place live, over phone or Skype or you can send me a written dream. A dream doesn't need to be long to work with. 
*
Welcome get in touch by email or text to book or enquiry.
07919907224
skype  Sundeva1
I offer sessions on a sliding scale, contact me for details.
Feedback see About me/feedback page
WORKSHOP
SOUL HARMONY FLOW
SHAKING  *  YOGA  *  GUIDED MEDITATION
  SELF HEALING
MUSIC EXPERIENCE  *  FREEDOM DANCE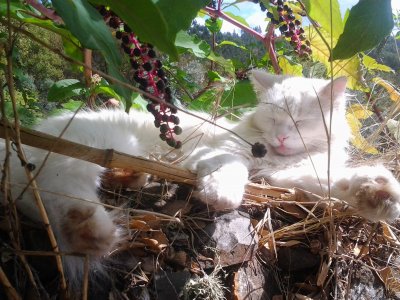 Shaking the body to uplifting drum and trance music, shaking off stress and tension, making the body more vibrant and alive
Spine Harmony yoga, focused on flexibility of the spine and inner peace
 Guided meditation which includes grounding and connecting with the higher source
Self healing, becoming familiar with our energy body
Blissful music experience and freedom dance!
Soul Harmony Flow is a unique 2 hour long meditation, where in silence we will practice techniques put together in a flowing meditation. It is created to give profound inner peace, raise the energy level and balance emotions.
Welcome to contact me for more information!
 feedback;
I really enjoyed my experience of Soul Harmony Flow with Mariel. I found the space she held to be gentle, kind and relaxed. My body responded well to the different elements and I could feel myself just letting go of things at a deep level, easily. I felt peaceful and light after. Thank you Mariel for a lovely session. J.A - febr 2017
*